WHAT DO YOU THINK WE THINK YOU THINK THAT WE THINK OF YOU? COME AND SEE!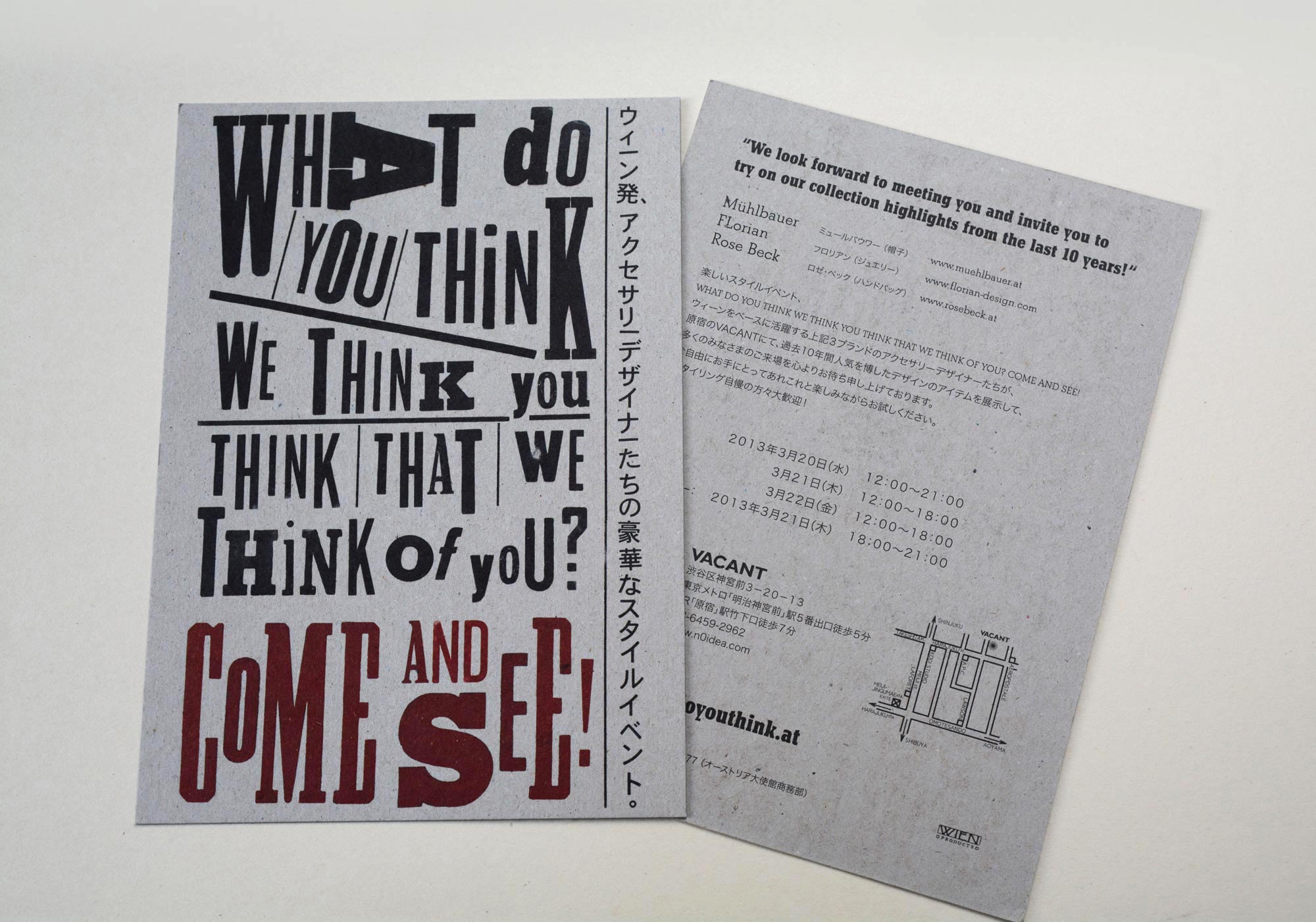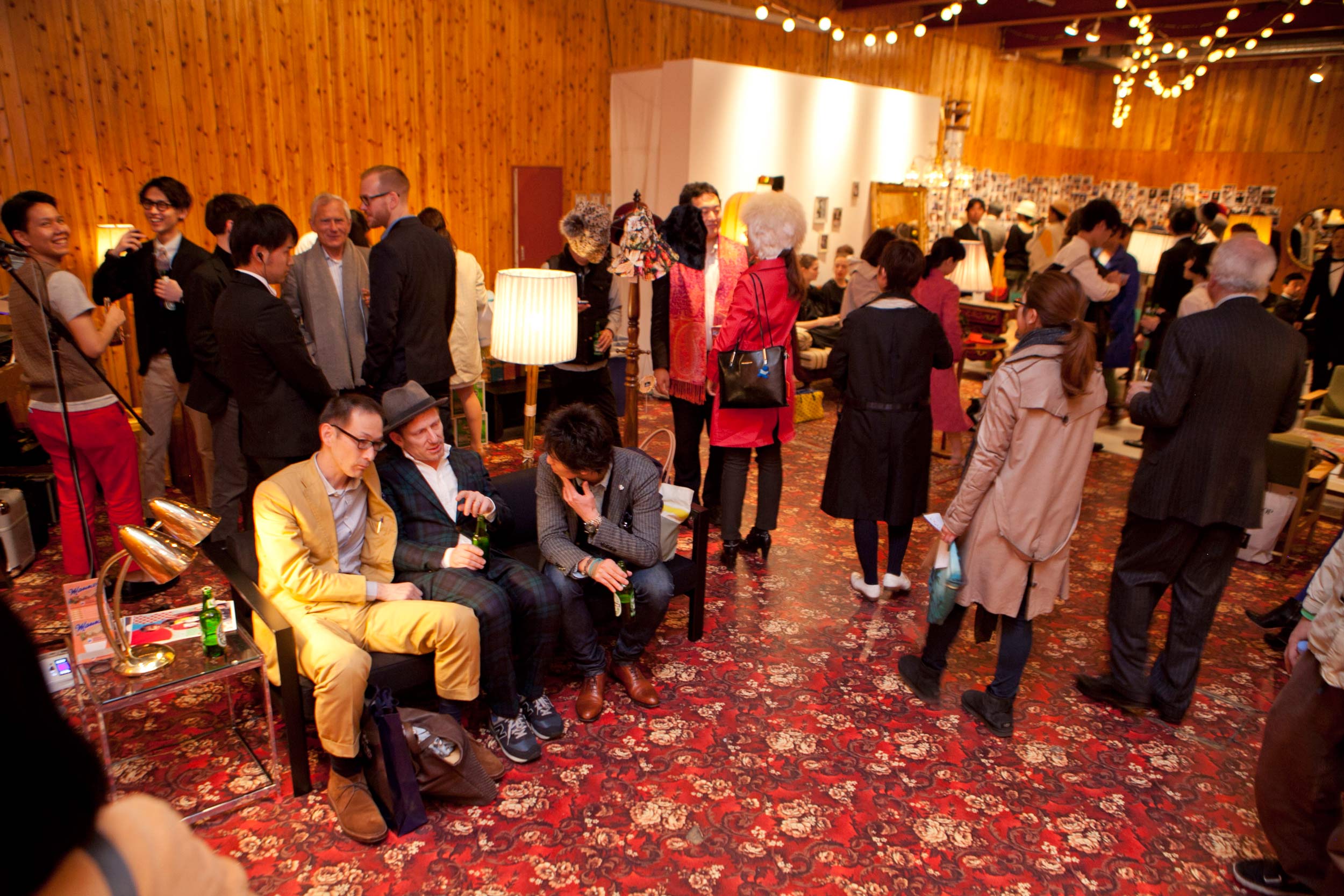 The group-show of austrian designers in Tokyo set us the task to find a original image which doesn't represent either a single designer nor an antiquated image of Vienna. Another interesting challenge was to distinctivly incorporate the extra long title.
Die Group-Show öster­reichischer Designer in Tokyo stellte uns vor die Auf­gabe ein eigen­ständiges Image zu finden, das weder für einen einzelnen Designer noch für ein verstaubtes Wien-Bild steht. Die über­lange Text­vorgabe markant darzu­stellen war eine interes­sante Hürde.
For Wien Products / WKW
Concept, design: Manfred Veigl
Typo–artwork: Gerald Baumgartner
Consulting: Mana Furuyama